Research plant, herbal extract
Ngoc Linh Ginseng is a rare ginseng known as the "great treasure" of Vietnam. Currently, only in Kon Tum province of Vietnam, there is high-quality natural ginseng, but the output is very low and rare. To take advantage of the unique advantage of Vietnam with ginseng, we have built a project to extract ginseng into Curcumin with the name "Herbal extract manufacturer".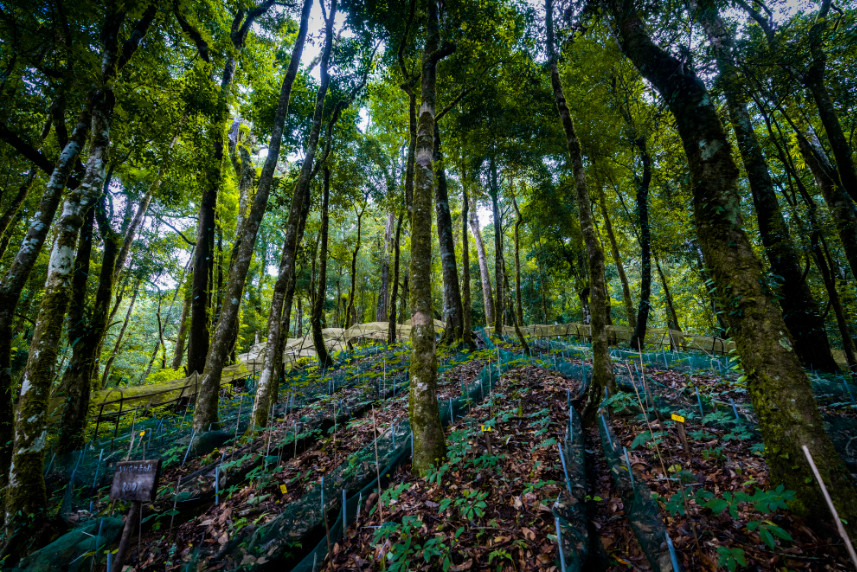 Location: Hoa Binh Industrial Park, Kon Tum City, Kon Tum Province.
Area: 20,000 m2
Project scale: The project has a land area of 20,000m2, a designed capacity of 1,500 tons of fresh tubers/year. The scale of the project includes shops to introduce and sell products, offices and production areas, parking lots, and security houses.
Products: Saponin essence in powder form extracted from Ngoc Linh ginseng, Nano Curcumin from purple turmeric
Workshop area: including material gathering area, washing area, preliminary processing house, extraction area, refining area for medicinal herbs, packing area, packing finished products, and finished product warehouse.