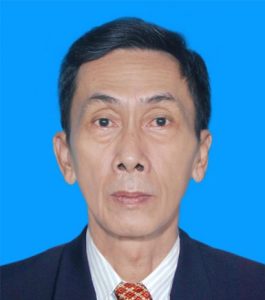 Chief Business and Commercial Development Officer
42 years of experience in trading and servicing industries. The CEO of the first Taiwanese wood corporation in Vietnam – a pioneer in turning wood into furniture – promotes the export of wood products around the world. With a deep and prestigious relationship with Asia specially in East Asia. Mr. Vuong Chi Hue is confident to bring the group with export revenue of US$750 million in 2023 – 2024
• Assistant to Managing Director for a Taiwanese corporation from 1990-1998
• Directly developing customers and opening Vietnam's first furniture
manufacturing and processing factory in 1999.
• Being a person with great merit in developing trade relations between Vietnam – China – Taiwan and Southeast Asian countries
• With a deep understanding of many industries – especially with business acumen as well as extensive relationships with East Asian countries – he is confident to make Hoan Chau Asia one of the top 10 exporters of Vietnam in the following years.
Master of Engineering. Member of IPC organization.
• 25 years working in the field of electronic circuit manufacturing. Worked at leading companies in Silicon Valley in the position of technical leader and leader of companies Taiwan and US such as: Corsair, Toshiba group, Benchmark electronics, Sparton Corporation… and in Vietnam as Unigen Corporation.
• He also has a lot of experience in the field of Defense and aerospace.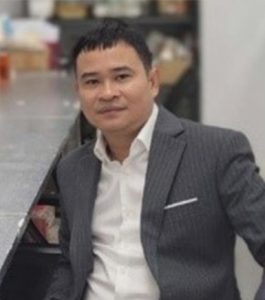 Chief Pharmacy and Microbiology Officer
25 years of experience in the field of microbiology and pharmaceuticals.
• Tan Nguyen is one of the leading microbiological engineers in Vietnam who successfully researched biotechnologically probiotics not only creating preservatives and bio-coloring preparations in food technology, preserving the natural taste and color as well as extending the life of the product but also still ensuring product quality to replace preservatives or chemical coloring.
• In addition, Tan Nguyen pioneered in research and application of nano and traditional medicine fermentation technology to create the world's 3rd generation oriental medicine with products with high pharmacological properties to serve the needs of consumers and healing of mankind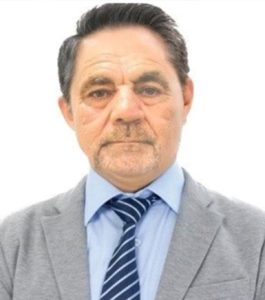 Chief Agriculture Officer
Graduated from Australian Technical University, majoring in machinery for agricultural production.
• More than 40 years of experience in the field of agriculture. Baker has had a passion for agriculture since childhood, and is knowledgeable about Australian export crops. From a young age, he ran the family's farm and was responsible for farming, growing crops to help crops always achieve high yields.
• Currently, Baker is an Australian agricultural expert, specializing in technology development for a variety of vegetables in greenhouses and aquatic systems, and is also an expert in the field of soil improvement. serving agriculture.
• Baker wishes to train and transfer his experience to the Vietnamese people so that he can develop Australian products in Vietnam and export back to Australia as well as other countries around the world.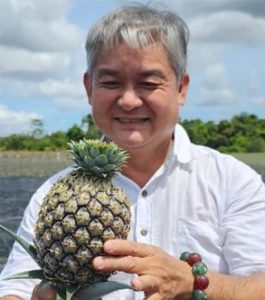 Agricultural Development Director
Marketing Director with 25 years of progressive experience in Consumer products and success in driving brand development and market share growth. Strategic decision maker and operational problem solver.
• Having an exceptional ability to develop successful programs that drive company growth.
• Creating and innovating team player with strong interpersonal skill.
• Marketing Executive with expertise in both online and postal marketing campaigns and strategy. Solid understanding of digital marketing, including SEO, PPC, SEM and social media marketing.
As an experienced business executive in many fields including business, human resource, marketing… and in the scope of activities such as business, manufacture, trade, services, import and export
• Equipped with quite solid knowledge in many fields such as management, economics, law, technology as well as understanding Eastern and Western cultures.
• Being a senior legal consultant as a lawyer of Ho Chi Minh city Bar Association.
• Chairman of the Board of Members of Anh Viet My Law Firm.
• Legal and management consultant for Vietnam American Education Group.
• Legal and management advisor for Hoan Chau – Asia Co., Ltd.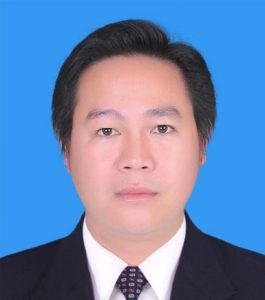 Public Relations Director
Currently, he is the Director of a reputable and reputable construction company, cooperating and connecting with many Japanese companies in developing the domestic market. With extensive diplomatic relations and the ability to develop strong diplomatic relations during his working and working life, Mr. Dinh Hai Ho deservesto be an excellent and promising diplomatic director ofthe corporation.