Bachelor of Law, Faculty of Economics, Ho Chi Minh City University of Law.
• Computer System Engineer at UTAS Australia University• Member of Association of Professional Engineers, Scientists and Managers, Australia (APESMA) 2003 – 2008.• Studied MBA program at AGSM (Australian Graduate School of Management) – UNSW Business School. One of the top 8 MBA schoolsin the world.
• 20 years of experience in IT, international trade and finance, investment funds, financial institutions such as UOB Kayhain, Delfleur, Ingenico, Macquarie Financial….
• In 2008, established a company in Sydney,Australia to develop cloud computing software and mobilized USD 12 million in phase 1 from the US investment fund for the "Desktop As a Service" – DAAS – project.
• In 2015, mobilized 2 million USD from Singapore Venture Fund to invest in the project "Manufacturing shrimp in greenhouses with intensive BIOFLOC technology" in Vinh Chau town, Soc Trang province, Vietnam.
Stepping out from a state agency – Mr. Dinh Cong Duy used to hold the position of Chief of Office – and Head of the Economic Development Department, with 40 years of experience in working and a deep understanding of the economy – Vietnamese politics. He will be an indispensable leadership representative of the
group in shaping the current and future standards development.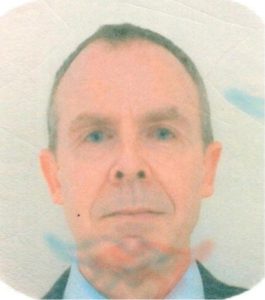 Senior Executive Director
PhD Physics – Computer Simulation of Thermodynamics Systems University of Otago, New Zealand
• Business Studies Programme; Marketing Principles, Research, and International Marketing Christchurch College of Education, New Zealand.
• More than 35 years of experience in management and international trade specially in Telecommunication and Electronics fields. Worked at leading companies in Australia, New Zealand and US in the position of technical leader and general manager of companies such as: Optus Networks, Mercury Technology solution, Wireless national
group, Peatalk US…
• He is a seasoned professional with extensive experience in infrastructure, strategy implementation, innovation, change leadership and working with diverse
stakeholders, also a lot of experiences in working with Europe specially Netherlands, French and German.